SkyHubLink Severe Weather Watch Net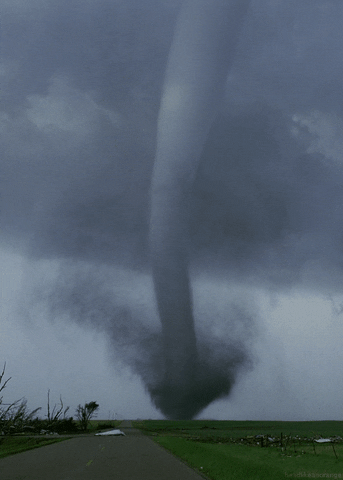 The SkyHub system is excited to host the SkyHubLink Severe Weather Watch net whenever significant severe weather threatens the state of Colorado. We experience many types of extreme weather: blizzards, tornadoes, destructive hail, microbursts, non-thunderstorm damaging wind events, floods, wildfires, droughts and heatwaves. You're most likely to hear activity during tornado season, though significant large-scale winter storms may also warrant net activation.
We are actively looking for ham radio operators with a general knowledge of weather, storm spotter certification would be a real plus, and the ability to jump in as NET controls for affected areas during weather events.  If you would like to contemplate being part of the team,  contact Gary NC2WX at "weather.nc2wx@gmail.com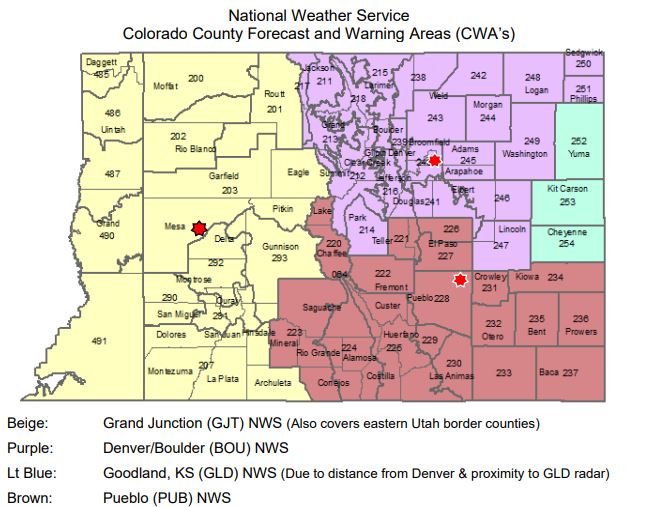 Activations are designed to collect, analyze and traffic the fastest possible, real-time severe weather information while furthering the understanding of severe weather phenomena to those monitoring the net.  Use this link for more information to see which region you are under in the nation and beyond and to get more information:  https://www.weather.gov/gsp/nwsCWAMap
Net Format
SkyHubLink Severe Weather Watch Nets can be informal nets or directed nets.  And be sure to join in the 12 noon mountain time daily forecast net hosted by Gary NC2WX.  Directed nets are only used in the most signigicant severe weather situations. All amateur radio operators across Colorado are encouraged to participate when the net is activated and ask questions to further their understanding of severe weather. 
If there is a regularly scheduled net on the SkyHub Link, that net will be postponed if a Colorado Severe Weather Watch is ongoing or is needed at that time.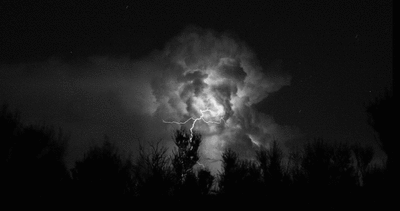 Net Operating Procedure
When checking in to the net, please do the following: 
Call net control and give your callsign two times phonetically.

Give net control your current location (please specify if mobile)
Reporting Criteria
Net participants are encouraged to share weather reports from what they're observing at their location. When reporting information to the net, please use the following guidelines:
o Tornadoes, funnel clouds, rotating wall clouds, whiteout snow conditions with visibility below .5 miles.
o Damaging winds that blow down trees and powerlines or damage buildings (see below)
o Hail marble size or larger (0.50"+ in diameter)
o Flooding of homes, buildings, or major roadways that impedes traffic
When reporting, if you're uncertain of the severity please state that in your report to the net control. 
Hail Size Reference Chart
Hail Size Reference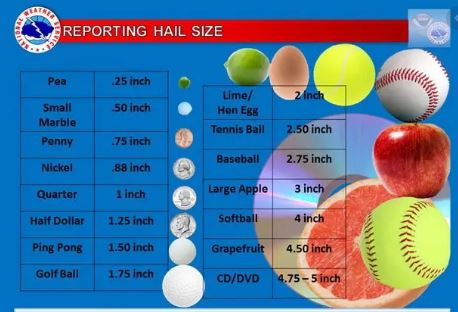 Wind Prediction Reference
Less than 1 mph – Smoke rises vertically
1-3 mph – Light Air Movement – Smoke drift indicates wind direction, still wind vanes
4-7 mph – Light Breeze – Wind felt on face, leaves rustle, vanes begin to move
8-12 mph – Leaves and small twigs constantly moving, light flags extended
13-18 mph – Moderate Breeze – Dust, leaves, and loose paper lifted, small tree branches move
19-24 mph – Fresh Breeze – Small trees in leaf begin to sway
25-31 mph – Strong Breeze – Larger tree branches moving, whistling in wires
32-38 mph – Near Gale – Whole trees moving, resistance felt walking against wind
39-46 mph – Gale – Twigs breaking off trees, generally impedes progress
47-54 mph – Strong Gale – Slight structural damage occurs, slate blows off roofs
55-63 mph – Storm force – Trees broken or uprooted, "considerable" structural damage
64-72 mph – Violent storm force – Widespread tree and structural damage
Snow Measurement Reference
Measuring snow in the winter is not as easy as walking down your driveway with a ruler, there are some things you should keep in mind:
Take measurements in a location where drifting does not usually occur

Locations sheltered from the weather (close to buildings, under trees) should be avoided

Make sure you're measuring on a flat surface if you don't have a snow board. Things like picnic table, decks work well. If you don't have that option, measure on a flat portion of your yard away from your home/garage. 
For more information or to volunteer for NET activities, please contact Matt KØLWC at k0lwc73@gmail.com and click here for the main Colorado Severe Weather Watch Net Webpage.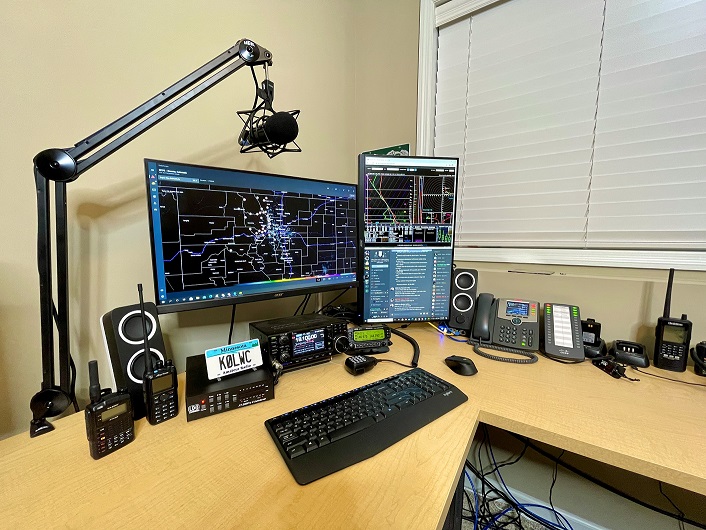 The SHLSWW Net on SkyHubLink had its first activation during the weekend of March 13 & 14 with a massive winter storm.  Thanks to Matt KØLWC and Daryl W3ORR for the great job of handling the NET!